the importance of a diversity-focused mindset
Randstad Sourceright's Audra Jenkins explains why it's good business to maintain an inclusive workforce strategy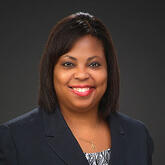 Workforce diversity in the past has been viewed more as a corporate burden than a business imperative. However, as Randstad Sourceright's Audra Jenkins points out, current diversity initiatives are helping organizations realize the importance of an inclusive workforce in driving performance, innovation, and employer branding. She recently shared her unique perspective on how diversity benefits those who embrace it, how market shifts are making the issue more critical to talent strategies, and how she personally benefits from exposure to people of diverse backgrounds.
Please describe your background and your current role within Randstad Sourceright.
I have 18+ years of experience working in HR, diversity, and compliance. I am a Certified Diversity Professional (CDP), a certified Senior Professional in Human Resources (SPHR), a SHRM Senior Certified Professional (SHRM-SCP) and a Six Sigma Greenbelt. I have been with Randstad Sourceright for approximately seven years, leading the diversity and compliance team in the Recruiting and Innovation Center of Expertise (COE), which provides strategies that help our clients achieve their overall diversity and compliance goals.
How has the workplace evolved over the past decade to support a more diverse workforce, and how will corporate culture further change in the near future to build on that evolution?
It has evolved over the past decade due to changing demographics and increased globalization. Many employers are transforming diversity to become a business imperative to boost revenues. There is more competitive business intelligence available now than ever before on the value of diversity of thought, which fuels innovation and ultimately profitability. Also, there are more studies showing the collective purchasing power of women, minorities, veterans, individuals with disabilities, and members of the lesbian, gay, bisexual, and transgender (LGBT) community.
What are the biggest challenges today for employers wanting to meet their diversity and compliance goals and mandates?
The biggest challenge is overcoming the barriers to diversity and inclusion. It begins with an honest assessment of where the company is today versus where it wants to be tomorrow. Real change happens when companies move away from checking boxes and towards a holistic approach of inclusion. Employers should take proactive steps with educating workers, addressing personal biases, setting impactful goals by region, and linking them to financial incentives and performance. True diversity makes it possible for employees to bring their whole selves into the workplace and feel included in the overall success of the organization. Identifying and tearing down barriers enables companies to become more agile, innovative, and representative of the diverse customer base it serves.
How can an outsourced solution help employers build a more robust strategy and process around compliance and diversity issues?
Outsourcing enables a company to leverage expertise without having the burden of sourcing and employing it directly. We are able to provide companies access to industry-leading talent in developing a customized diversity strategy to fit their overall goals. What sets Randstad Sourceright apart is that we take a holistic approach to diversity. We not only look at the attraction, retention, and advancement opportunities but also the branding and ask, "Does the client have the right messaging that makes them a diversity employer of choice?"
View a video response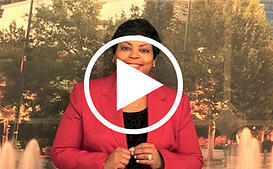 Can you provide an example in which Randstad Sourceright has helped a client organization become not only more compliant but also more competitive as a result of an enhanced diversity strategy.
One of our clients wanted to hire more women to help improve their representation in manager and higher roles. We set KPIs for our recruiters to provide a percentage of slate to the hiring manager for consideration and report on those metrics on a monthly basis. In addition, our social media and employer branding team performed an analysis of the client's website and social media presence to attract more women. Our recruitment strategies and support team crafted market analysis on targeted sourcing techniques to help recruiters reach passive candidates.
Bonus question: Specializing in issues of diversity affords you the opportunity to meet people of various backgrounds and cultures. How has your professional interactions helped you to grow on a personal level?
On a personal level, I am passionate about diversity because I recognize it involves everyone at all levels of an organization. Interacting with various cultures and diverse groups expands my global perspective and focus on key drivers of true inclusion. In my role, I feel empowered to tear down barriers to inclusion to help create a greater respect of people, culture, and new ideas.
About the Author

Follow on Twitter More Content by Audra Jenkins